Voice Guild Malaysia
Representing and supporting professional voice-over artistes in Malaysia working in the recorded media sector.
MEET OUR MEMBERS
Looking for voice-over artistes?
Get the ideal voice-over artistes for your brand
Become premier client to enjoy more benefits, communicate with our members and manage your campaign.
Casual
Non registered client
Browse Members
Listen & Download Showreels
Premier
Registered client
Browse Members
Listen & Download Showreels
VO Artistes Favourite List
Book via Calendar
Manage Jobs, Projects & Campaigns
SEARCH NOW
BECOME PREMIER
Are you a professional
voice-over artiste?
Become a member of
Voice Guild Malaysia
Enjoy member's benefits and increase your visibility & credibility.
Personal Website
Manage Profile & Demoreels
Priority Access to VGM Trainings and Events
Community Support
REGISTER & JOIN US NOW
We are
Voice Guild Malaysia
The Voice Guild Malaysia is an association of Malaysian voice artistes, with the aim of upholding professional standards as well as working conditions in the voice-over recording industry. Established in 2000 by some of Malaysia's top voice artistes, the guild has grown to over 150 members canvassing English, Malay, Tamil and Chinese talents of all ages.
This website provides a convenient catalogue of their profiles, serving as a 'one-stop centre' to help clients browse and easily select the voice artistes most suitable for their recording requirements. If you are a client, signing up for an account allows you to:
Create project folders and use the 'Favourite' function to help make shortlisting and selection more efficient
Book and liaise directly with VGM members via Calendar function, confirm job details, all within the platform
And other advantages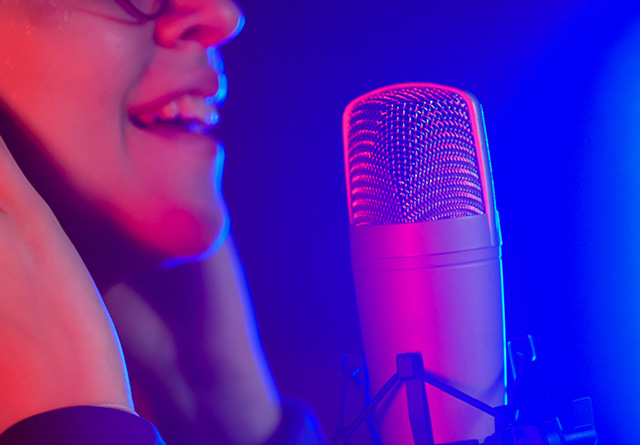 Discover
Our Members
Professional voice-over artistes require:
Excellent pronunciation, enunciation, tonality and clarity
The ability to adapt to creative direction
Experience in adjusting their voice to a variety of recording conditions
Our members have these qualities and skills. Voice Guild Malaysia ensures that our members are of a professional standard, which often makes the difference between a smooth and relaxed 1-hour session with impressive results, and a 3-hour session with multiple re-records using other talents. Get started by searching Malaysia's largest database of voice-over artistes here.
Never miss our updates
Get our latest news straight to your mailbox.